GUARANTEED SECURED CHECKOUT WITH:
Forget About The Squishy Uncomfortable Feeling!
✔️ Built-In Dispenser
✔️ Comfortable
✔️ Lightweight
✔️ Handy
✔️ Portable
Would you like to Stop Picking Your Dogs Poop in a disgusting way?
Are you tired taking your dog for a walk in the neighborhood park and again disgusted to touch your dog's poop?
Well, you're not alone! A million people around the world are disgusted with picking up their dog's poop every day. Being a dog parent is a lot of fun, cleaning after your dog is not. In fact, it's the most uncomfortable part of the ride! Now you can clean up quickly and safely with our Foldable Poop Scooper without even touching that hot bit! Best part? Kids will love doing it too.
Have you ever gone for a walk with your little furry buddy and there were no garbage cans nearby to throw away that hot, stinky bit? Now you can accomplish your duty as a dog parent without having to carry that business with your hands all the way home!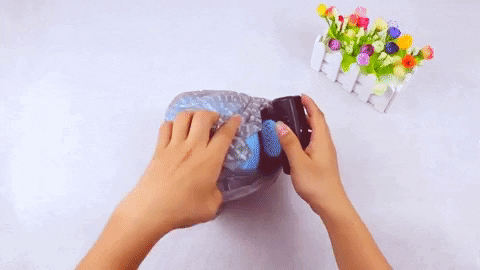 Comfortably pick up the waste from multiple surfaces with the new Foldable Poop Scooper and easy to use design to deeply enjoy the whole trip with your little friend.
FOLDABLE POOP SCOOPER FEATURES/BENEFITS:
✅ Built-In Dispenser
You don't even need to carry a dispenser. Our Foldable Poop Scooper comes with a smart built-in dispenser! You got what you need to be a smart dog parent!
✅ Comfortable
Provides a reliable grip to prevent anything from spilling.
✅ Lightweight
Easily carry it in your hand or connect it to your pet's leash.
✅ Handy
No doubt, picking up your buddy's business easily and without having to grab it, is useful.
✅ Portable
Its size allows you to take it anywhere. Perfect for hiking with your furry buddy.
✅ Expandable
Expand the front face of the Foldable Poop Scooper to scoop it all!
✅ Fun
It's a safe and fun way to do the dirty work. Kids will love it. 

How To Use: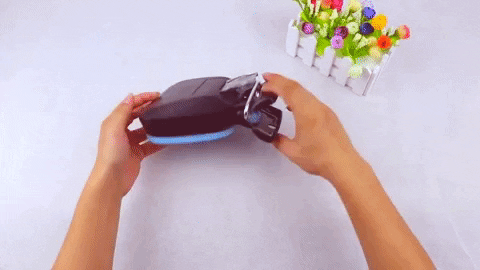 Package Includes:

1x Fur Buddies Co. Foldable Poop Scooper
15 FREE Biodegradable Waste Bags

(LIMITED TIME ONLY)
Frequently Asked Questions:
What size should I get for my dog?
We recommend a medium-sized scooper for dogs that weigh less than 50 lbs(22kg), and a large scooper for dogs 50 lbs(22kg) and up. 
Can I use this with my own bags?
Yes, totally. However, we recommend using our biodegradable waste bags because they completely fit the built-in dispenser.
THE FOLDABLE POOP SCOOPER HAS BEEN RATED 5 STARS BY NUMEROUS DOG OWNERS! 
SEE WHY, SHOP NOW!
ORDER TODAY AND RECEIVE FREE WORLDWIDE SHIPPING 
 OUR GUARANTEE 
We offer a risk-free 30-day money-back guarantee. If you or your dog don't have a positive experience for ANY reason, we will do WHATEVER it takes to make sure you are 100% satisfied with your purchase.
Why Fur Buddies Co? 😍
FREE Worldwide Delivery

Questions? Our support team is only a mail away. Fill out your query form here!